Due to the enormous crowds and pollution, Mumbai, the city of fantasies, can get very claustrophobic at times. With snarling traffic and an endless stream of people on the streets, the heart longs for a brief respite to a more serene location. When you look up at the sky in the city, you can barely see the stars. Fortunately, the Sahyadri range is only a few hours' drive from Mumbai, so you can always visit to feel more connected to nature and tranquility. In fact, a weekend break near the city would be ideal for a camping excursion with bonfires and stargazing. As a consequence, we've put together a list of the best camping locations and destinations in the Mumbai area. You may pack your hiking backpacks and head to Mumbai for a night camping adventure. Here are the best-hidden camping sites near Mumbai.
Pawana Lake– The glittering lake has attracted a slew of millennials and travellers looking to camp out for the weekend. Pawana Lake is a fantastic camping location that is conveniently located between Mumbai and Pune. People travel to Pawna Lake virtually every weekend to get away from the city and be hugged by the dazzling environment that surrounds it. Take a bath in the lake, have a BBQ, relax around the bonfire and play games, stargaze, and other camping activities are all available here. You may rest confident that the camping spot near Mumbai will provide you with a memorable experience.
Bhandardara Camping– After Pawana Lake, Bhandardara is considered to be among the most famous camping spots near Mumbai. Bhandardara, near Igatpuri, is a popular destination for campers and vacationers wishing to escape the city's noise and pollution. Bhandardara Lake is a famous camping destination near Mumbai. You may either bring your own tents and actually drive to the location for a camping and stargazing adventure near Mumbai, or you can rent a car and drive there. You may also sign up for one of the occasional camping outings. It is a popular destination for those who like to go camping and stargazing near Mumbai. In the tranquil setting of Bhandardara, you'll have a terrific time.
Karnala camping site– The quiet campground of Karnala is about an hour and a half from Mumbai. The campground in Mumbai is popular with camping aficionados because it is located right close to the famed Karnala Bird Sanctuary and Fort. Many people drive down from Mumbai and Pune to enjoy Karnala camping. The area exudes a tremendous lot of natural tranquility. You couldn't ask for a nicer area to camp near Mumbai than this, with birds chirping in the background and an incredible waterfall within the campsite. During the monsoon season, the surrounding area comes alive with unusual noises.
Kundalika rafting camp– The Kundalika rafting camp is widely regarded as one of Maharashtra's greatest. One of the greatest sites to tent and stargaze near Mumbai is just a few hours' drive from Mumbai. With trees and vegetation on all sides, the setting is stunning. Not to mention the fact that you can listen to the Kundalika river flow in the background while stargazing with a grill and a campfire. For those who want to get away from the chaos of city life, the experience is surely soul-stirring. Camping and stargazing near Mumbai would be fantastic.
Igatpuri camp– Igatpuri is a great camping spot near Mumbai, nestled in the Western Ghats.Many of the camping spots in Igatpuri surrounding the lake are ideal for stargazing and camping near Mumbai. You have the option of bringing your own food or ordering from one of the neighbouring booths. You may anticipate a peaceful sunset followed by a night of stargazing if you go camping in Igatpuri. It's one of Mumbai's best camping and stargazing sites.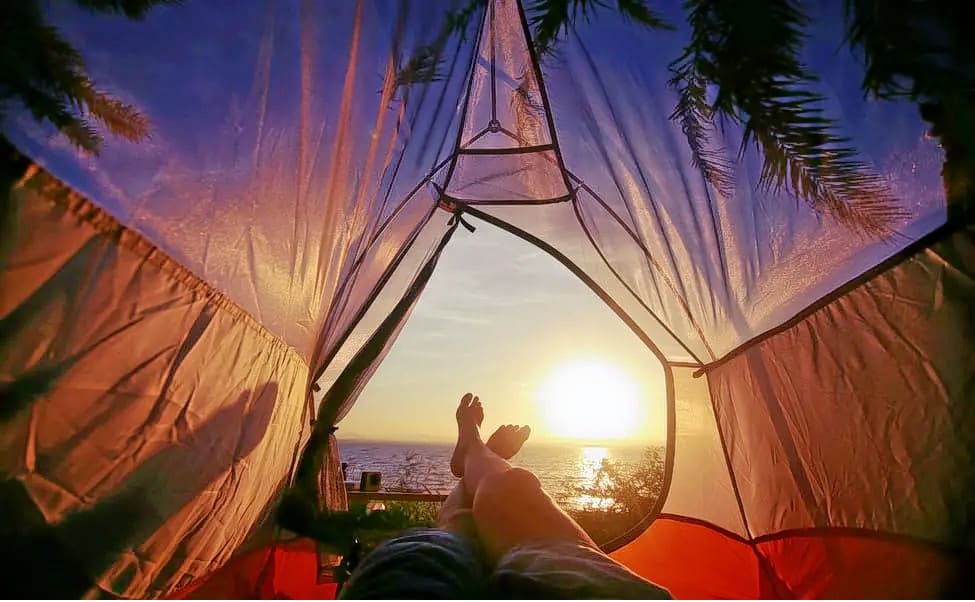 Kolad rafting and camp– Camping and rafting are popular activities in Kolad. When they can't go on a longer journey, many adventure seekers prefer to visit Kolad. Kolad, a popular camping spot near Mumbai, is well-known. While camping near Mumbai in Kolad, you may stargaze. Many tourists travel for the rafting activity a day ahead of time so they may sleep in the woods and experience the beauty of stargazing near Mumbai. Stargazing and camping near Mumbai is an interesting experience because the city doesn't get to view many stars. A camping trip to Kolad is also a wonderful opportunity to relax and appreciate the simple things in life..
Vasind riverside camping– This tranquil haven for a fantastic camping trip is conveniently located near the city. One of Mumbai's most popular camping places is a riverbank camping adventure near Vasind. From Vasind Railway Station, one of the jeeps will transport you to the Bhatsai riverbed. It's best to arrive by 4 p.m. so you can enjoy the sunset and even put up your tents. For an evening along the riverside in Vasind, gather several tents and build a campfire. The atmosphere is incredibly soothing and restful to the senses. As you spend your time at the camping site in Mumbai, you may crank up the volume on your phone and listen to music, maybe even dance a bit.
More About Mumbai