A guide to a normal Dubai holiday: Let's start with the facts: yes, Dubai is very expensive; yes, there are many escorts in Dubai; yes, there are almost no attractions and leisure activities in Dubai; yes, if the borders were open, we would hardly offer you to go to Dubai. But this is 2020, smoothly turning into the still no less turbulent and hectic 2021, when there is no need to choose and pick and choose. If you want to go on vacation abroad, and you do not have a valid American visa (to fly with a visa is not a problem at all) or a couple of million rubles to enjoy the Maldives and Bali, then you will go to Dubai. Well, or in Sochi. It's up to you, but the price tag, frankly, is about the same. Krasnodar Territory could well become a new emirate within the UAE.
Where to live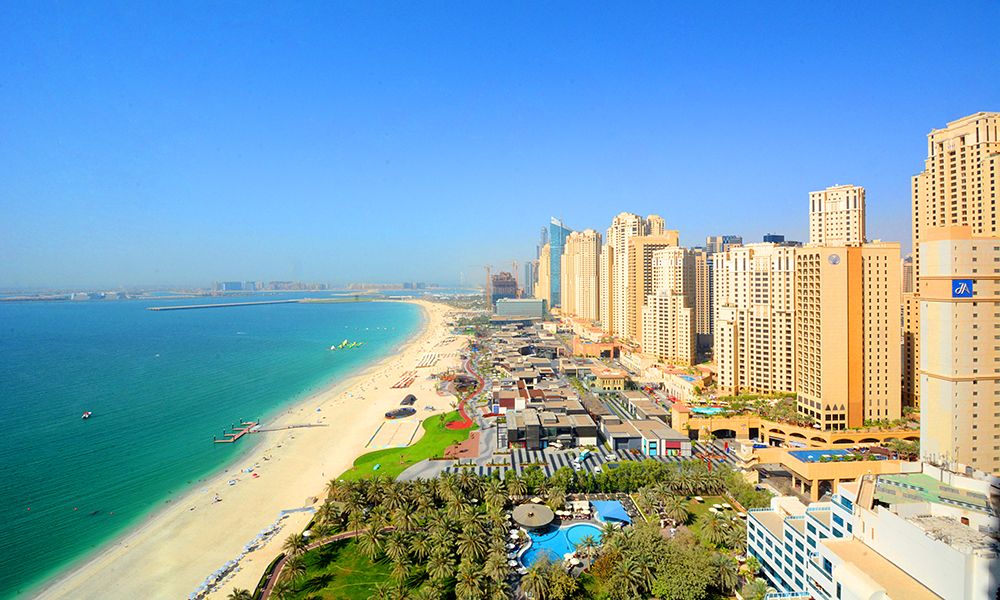 If you want to spend most of the day on the beach or by the pool, and in the evening walk along the local Arbat, which will lead you to an impromptu Singapore on the next artificial island, where the Dubai Ain is located (it's like the London Eye, only higher, larger and more powerful), stop in one of the hotels on JBR. Hilton, Movenpick, Sheraton and apartments will be the most affordable options. Each hotel and apartment complex has its own swimming pool and gym. Staying in newer hotels (eg Rixos) will have to pay more money. And keep in mind that in the UAE, as in America, you have to pay taxes for everything. For example, if a hotel stay costs 80 thousand rubles, the state will throw another 20 thousand on top.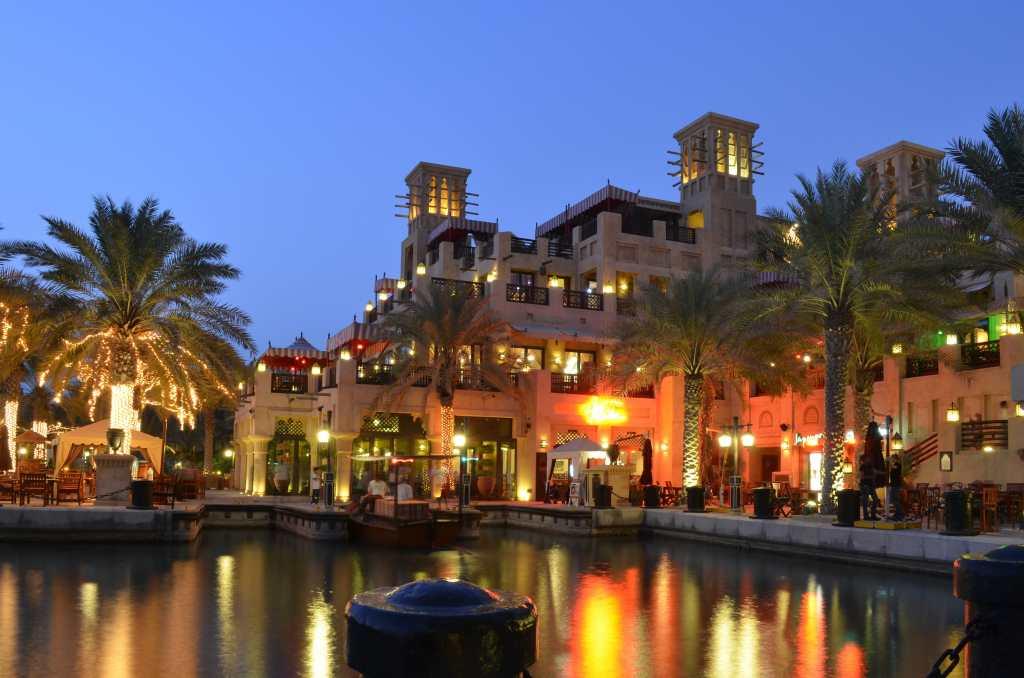 If you adore the cartoon "Aladdin" and want to be in a fairy tale, singing "Arabian night, wonderful East", then stop in Madinat, where, by the way, is the most famous hotel in the UAE – "Parus". The authorities of the Emirates opened this 7-star hotel in 1997 and thus announced to the whole world that they are ready to receive tourists. 10 days of vacation in Burj Al Arab (as it is officially called "Sail") will cost you $ 1.5 million. If you are not ready to pay that kind of money, do not worry. In Al Qasr and Madinat Jumeirah, you will rest just as well. Each hotel has its own private beach and access to a charming local market.
Ideal for those who are going on vacation with their family and dream of just lying on the beach while children splash in the water park. Book a room with meals included on the "half board" (breakfast and dinner) or "all inclusive" system (don't worry, this is not Turkey, everything is much more decent here with food and alcohol) and relax: SPA, reading a book on the balcony, evening hookah session on the shore of the Persian Gulf. The best hotel on the Palm is of course Atlantis. In second place is Rixos. But the rest of the hotels will provide you with a huge swimming pool, a clean beach and a lot of entertainment on the territory of the hotel.
Things to do
Jet ski
There is nothing cooler than a few hours of jet skiing with friends around Palm Jumeirah and along the coastline. Overtake, cut, make sharp turns and turns. It's pure adrenaline and excitement and a great hand workout. Just don't take the jet ski right on the beach. Find an operator on Instagram or explore the booths of travel companies in the city. They will come out two or even three times cheaper. I booked through Smilemakers. The name is idiotic, but, in general, true. I smiled all day from ear to ear.
Safari
Insanely touristy, but still very cool. You can ride on the dunes and sandy hills either on such an open jeep, or on a classic white "Kruzak". In addition to a dose of adrenaline, you will get the opportunity to walk on the red sand, smoke a hookah, have dinner with Bedouins and watch a belly dance. It so happened that it was even good.
Walk in the Deira area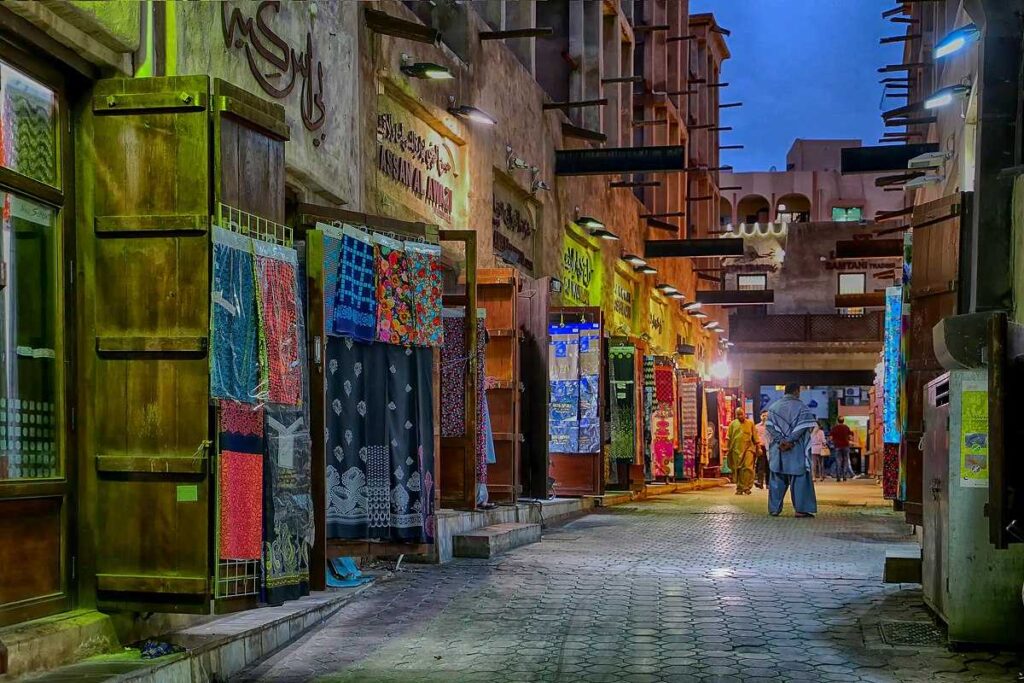 Old district of Dubai. Well, how old: in a country that is only 50 years old, old is what was built in the late 1990s and early 2000s. Here you will see a beautiful conditionally "modern" Arab architecture, not skyscrapers, as if escaped from New York or Singapore. And you can ride on a funny, unprepossessing boat, hung with garlands, along the main marine natural (which is a rarity in Dubai, as my local bartender friend said: "This is a city of fakes") city canal – Khor Dubai to see the Bur Dubai area (no creativity in naming) with a beautiful promenade and shops where you can dine overlooking the water (in addition, Deira has many cool Indian restaurants with insanely low prices). And do not forget to go to the cheapest old market, which is called the Iranian spice market, but in fact, absolutely everything is sold there.
For $ 60, you get four hours of great music, a boat trip with city views, unlimited access to alcohol and food, and meeting local expats. And for the first time, be like a yacht with a roof that drops so that the boat can pass under a very low bridge.
Skydiving
Remembering your childhood and spending a day at the water park is always a great idea. Moreover, Atlantis has a luxurious park with dozens of steep slides that will make you screech.
Hot air balloon flight
To be honest, hovering over the desert is pretty boring. But if you have never flown on a balloon and are completely bored lying on the beach, this is a very worthy leisure option.
Where To Eat

A little epigraph: There are hundreds of expensive and luxurious restaurants in Dubai where you can eat delicious food for fabulous money. If you want to go to some bar on the roof of a skyscraper or a restaurant with tablecloths and lusciously polite waiters, look at all sorts of special offers: on Wednesdays, as a rule, there are promotions for girls in establishments, until 8-9 pm on weekdays – happy hours and discounts on alcohol, brunches and set meals on weekends. Don't think that these are tips for the poor – everyone in Dubai takes advantage of special offers, because even so, prices remain extremely high. But in supermarkets you can buy excellent fruits, cheeses, sausages, steaks and fish at ridiculous prices for Moscow. If you live in an apartment, we advise you not to be lazy and cook at home. It's a pleasure with such products.
Best local (Arabic) food in the whole city. Try chicken shawarma, Egyptian cheese pie, falafel salad, and Lebanese homemade minced meat sausages. Keep in mind that there are a lot of sauces and condiments almost everywhere.
The chain left Russia long ago, and this is one of the best fast foods in the world. And in the UAE, Shake Shack is especially delicious.
Trader Vic is the man who came up with the May-Tai cocktail, which you should drink in this establishment.
If you are missing classic European food and great breakfasts, then Eggsellent Dubai branch is for you.
Lobsters, shrimps, mussels, squids, langoustines – you want it neat, you want it in a salad, you want it in paella format, you want it with pasta, but even in dessert. A paradise for seafood lovers.
Read More About Dubai