Nha Trang, a coastal city in Vietnam, is a must-visit destination for beach lovers. Its stunning beaches, vibrant nightlife, and rich cultural heritage attract tourists from around the world. In this article, we will explore Nha Trang's top attractions and experiences, making it easy for you to plan your next vacation.
Nha Trang Beaches: Sun, Sand, and Surf
Nha Trang is renowned for its picturesque beaches. Long Beach, the main beach in the city, is perfect for sunbathing, swimming, and water sports. Moreover, the nearby islands, such as Mun Island, provide excellent opportunities for snorkeling and diving. There's no shortage of sun-soaked fun in Nha Trang!
Water Activities: A Thrilling Adventure
Water sports enthusiasts will love Nha Trang. Besides swimming and sunbathing, you can try jet skiing, parasailing, and windsurfing. Additionally, the city is a popular destination for scuba diving, with several dive shops offering courses and excursions. Exploring the underwater world of Nha Trang is an adventure you won't want to miss.
Nha Trang Nightlife: Party Until Dawn
Nha Trang comes alive at night. The city is home to a variety of bars, clubs, and restaurants that cater to all tastes. Whether you're looking for a quiet bar to relax in or a lively club to dance the night away, Nha Trang has it all. The vibrant nightlife is a highlight of any trip to this coastal city.
Cultural Attractions: Immerse Yourself in Local Traditions
Nha Trang is not only famous for its beaches but also for its rich cultural heritage. The Po Nagar Cham Towers, a complex of ancient temples, is a must-visit site. Additionally, the city is home to several museums, art galleries, and cultural performances that provide insight into the local culture and history.
Cuisine: A Culinary Delight
Vietnamese cuisine is known for its freshness and flavor, and Nha Trang is no exception. From street food stalls to high-end restaurants, the city offers a wide range of dining options. Don't miss trying the local seafood, which is incredibly fresh and delicious. A culinary journey through Nha Trang is a treat for the taste buds.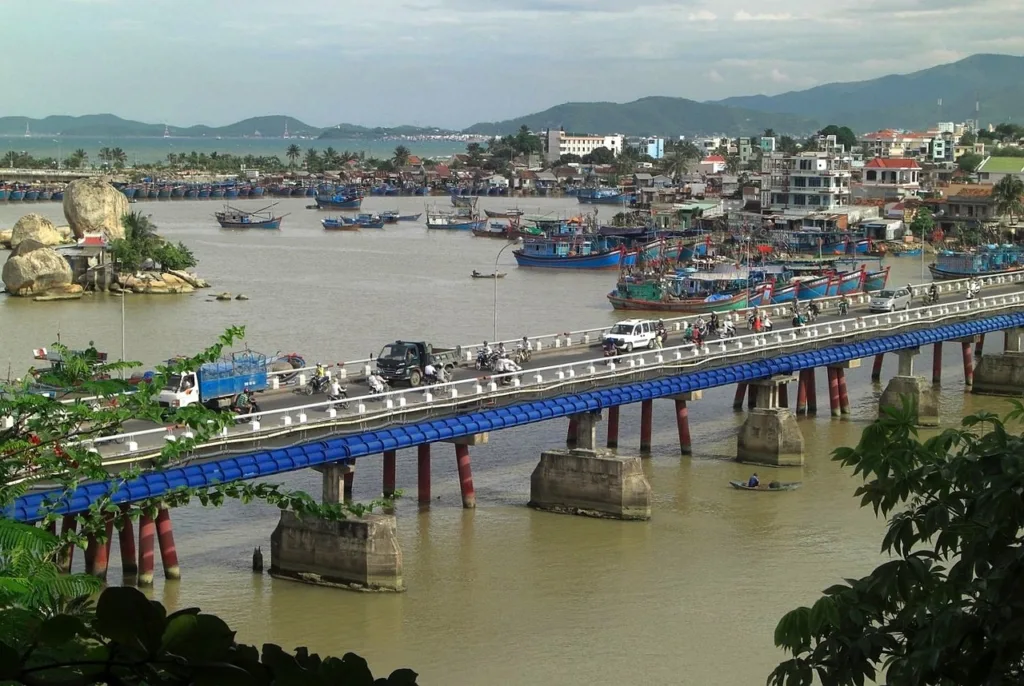 Conclusion: Nha Trang – A Beach Paradise
In conclusion, Nha Trang is a beach lover's paradise. With its beautiful beaches, thrilling water activities, vibrant nightlife, rich cultural attractions, and delicious cuisine, the city has something for everyone. Whether you're looking to relax on the beach or explore the local culture, Nha Trang is the perfect destination for your next vacation.
Similar Article – Hoi An: Discover the Ancient Charm of Vietnam's UNESCO World Heritage Town
FAQs About Nha Trang: All You Need to Know
Q1: What is the best time to visit Nha Trang?
A1: The best time to visit Nha Trang is from November to April. During this period, the weather is sunny and dry, making it ideal for beach activities and outdoor exploration.
Q2: How do I get to Nha Trang?
A2: Nha Trang is accessible by air, train, and bus. Cam Ranh International Airport is the nearest airport, located about 30 km south of the city. There are also train and bus services connecting Nha Trang to other major cities in Vietnam.
Q3: What are the must-visit attractions in Nha Trang?
A3: Some must-visit attractions in Nha Trang include Long Beach, Mun Island, Po Nagar Cham Towers, and Vinpearl Land amusement park. Don't miss the chance to explore these popular sites and experience the beauty of Nha Trang.
Q4: Are there any water sports activities in Nha Trang?
A4: Yes, Nha Trang offers a variety of water sports activities, such as jet skiing, parasailing, windsurfing, and scuba diving. There are several dive shops and water sports centers in the city that provide equipment and guided tours.
Q5: What is the nightlife like in Nha Trang?
A5: Nha Trang has a lively nightlife scene, with numerous bars, clubs, and restaurants. The city's nightlife is known for its beachfront parties, rooftop bars, and vibrant atmosphere. Whether you want to relax or dance the night away, Nha Trang has something for everyone.
Q6: Can I find vegetarian food in Nha Trang?
A6: Yes, there are several vegetarian restaurants in Nha Trang that offer a variety of plant-based dishes. You can also find vegetarian options in many local restaurants and street food stalls.
Q7: Is it safe to travel to Nha Trang?
A7: Nha Trang is generally safe for tourists. However, it's always important to take standard precautions, such as avoiding poorly lit areas at night and keeping your belongings secure. Additionally, it's advisable to check travel advisories and follow local guidelines for a safe and enjoyable trip.
Q8: What is the local currency in Nha Trang?
A8: The local currency in Nha Trang is the Vietnamese Dong (VND). Credit cards are widely accepted in hotels and major establishments, but it's a good idea to carry some cash for smaller purchases and street food.
Q9: What languages are spoken in Nha Trang?
A9: The primary language spoken in Nha Trang is Vietnamese. However, many locals working in the tourism industry speak English, so you should have no trouble communicating in most places.
Q10: What should I pack for my trip to Nha Trang?
A10: When visiting Nha Trang, it's recommended to pack lightweight clothing, swimwear, sunglasses, and sunscreen. You may also want to bring a hat, a reusable water bottle, and insect repellent. Don't forget your camera to capture the beautiful moments of your trip!