Sri Lanka, often referred to as the "Pearl of the Indian Ocean," is a captivating destination known for its stunning landscapes, rich cultural heritage, and warm hospitality. Planning a visit to this tropical paradise is an exciting adventure in itself, but choosing the right time to explore this diverse country can greatly enhance your experience. In this article, we will take you through the best time to visit Sri Lanka, offering insights into the weather, festivals, and unique experiences that each season brings.
1. The Blissful Months of December to March (High Season)
Sri Lanka's high season, which spans from December to March, is a prime time for travelers. During this period, the weather is at its best, with warm and sunny days prevailing across the island. Whether you're relaxing on the golden beaches of the southern coast, exploring the ancient city of Anuradhapura, or embarking on a wildlife safari in Yala National Park, you'll be greeted by ideal conditions.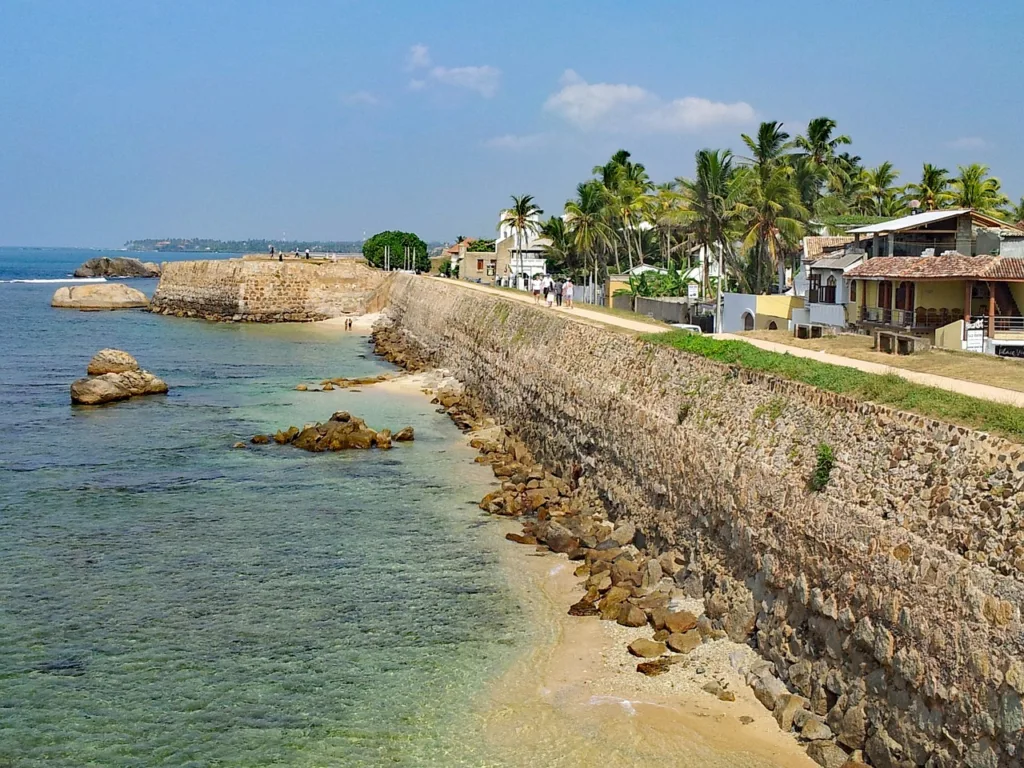 2. Embracing the Cultural Festivals (January and February)
January and February are particularly special months in Sri Lanka due to the celebration of numerous cultural festivals. The most famous of these is the Esala Perahera in Kandy, where you can witness a mesmerizing parade of beautifully adorned elephants and traditional dancers. It's a vibrant display of the country's rich heritage.
3. Shoulder Season: April and September
April and September mark the shoulder seasons in Sri Lanka. While the weather can be a bit unpredictable, these months offer a unique blend of experiences. You might encounter occasional showers, but the lush green landscapes are a sight to behold. Plus, fewer crowds mean you can explore popular attractions without the usual hustle and bustle.
4. Monsoon Interlude: May to August (Southwest Monsoon)
During the southwest monsoon season, which spans from May to August, the southwestern parts of Sri Lanka, including popular destinations like Galle and Colombo, experience heavy rainfall. However, if you're an avid surfer, this is the perfect time to catch some thrilling waves on the southern coast.
5. Eastern Wonders: May to September (Northeast Monsoon)
The northeast monsoon, from May to September, transforms the eastern coast into a paradise for beach enthusiasts. Trincomalee, Pasikudah, and Batticaloa are the go-to destinations during this time. You'll find calm seas and clear skies, making it an excellent opportunity for snorkeling and diving.
6. Off-Peak Season: October and November
October and November are considered the off-peak season in Sri Lanka. The weather can be a bit unpredictable, with sporadic showers. However, if you're looking for budget-friendly options and less crowded tourist spots, this might be the right time for you to visit.
7. The Hill Country Retreat (December to February)
The central highlands of Sri Lanka, including places like Nuwara Eliya and Ella, experience cool and pleasant weather from December to February. If you're a fan of tea, this is your chance to explore the picturesque tea plantations and enjoy freshly brewed Ceylon tea.
8. A Wildlife Extravaganza (Year-Round)
Sri Lanka boasts an incredible array of wildlife, and the best part is that you can enjoy wildlife safaris throughout the year. Yala National Park, Wilpattu National Park, and Udawalawe National Park are some of the top choices for spotting leopards, elephants, and fascinating bird species.
9. The Enchanting Beaches
Sri Lanka's coastline stretches for miles, offering a wide range of beach experiences. Whether you seek serenity, water sports, or vibrant nightlife, you'll find a beach that suits your preferences.
Conclusion
In conclusion, the best time to visit Sri Lanka largely depends on your interests and priorities. Whether you're a sun-seeker, culture enthusiast, or nature lover, Sri Lanka has something to offer year-round. By considering the weather, festivals, and unique experiences each season brings, you can plan your visit to this island nation for an unforgettable adventure.
FAQs
1. Is Sri Lanka safe for tourists?
Sri Lanka is generally safe for tourists. However, it's advisable to stay updated on travel advisories and follow local guidelines to ensure a safe and enjoyable visit.
2. What should I pack for my trip to Sri Lanka?
Pack lightweight clothing, comfortable footwear, sunscreen, insect repellent, and any necessary medications. Don't forget to bring an adapter for your electronics as Sri Lanka uses Type D and Type G plug sockets.
3. Can I obtain a visa on arrival in Sri Lanka?
As of my knowledge cutoff date is September 2021, Sri Lanka offers visas on arrival for many nationalities. However, visa policies can change, so it's essential to check the latest visa requirements before your trip.
4. What are some must-visit cultural sites in Sri Lanka?
Don't miss the Sigiriya Rock Fortress, Dambulla Cave Temples, the Temple of the Tooth Relic in Kandy, and the ancient city of Polonnaruwa.
5. Are there vegetarian and vegan food options in Sri Lanka?
Yes, Sri Lanka offers a variety of vegetarian and vegan dishes. You can enjoy delicious options like vegetable curries, dhal, and coconut sambal.
Best Time to Visit Sri Lanka